For our 8th #ActofKindness in our #30ActsOfKindness initiative,
MID-CITY SUBARU
has teamed up with BUILD, Inc. to provide $14,000 to support their youth programs.
BUILD, Inc
. is a youth service non-profit organization that works to reduce violence and save youth lives in some of Chicago's toughest communities. For nearly 50 years, BUILD has worked in some of Chicago's toughest neighborhoods to stem the violence that takes away the positive potential – and, far too often, the very lives – of our youth.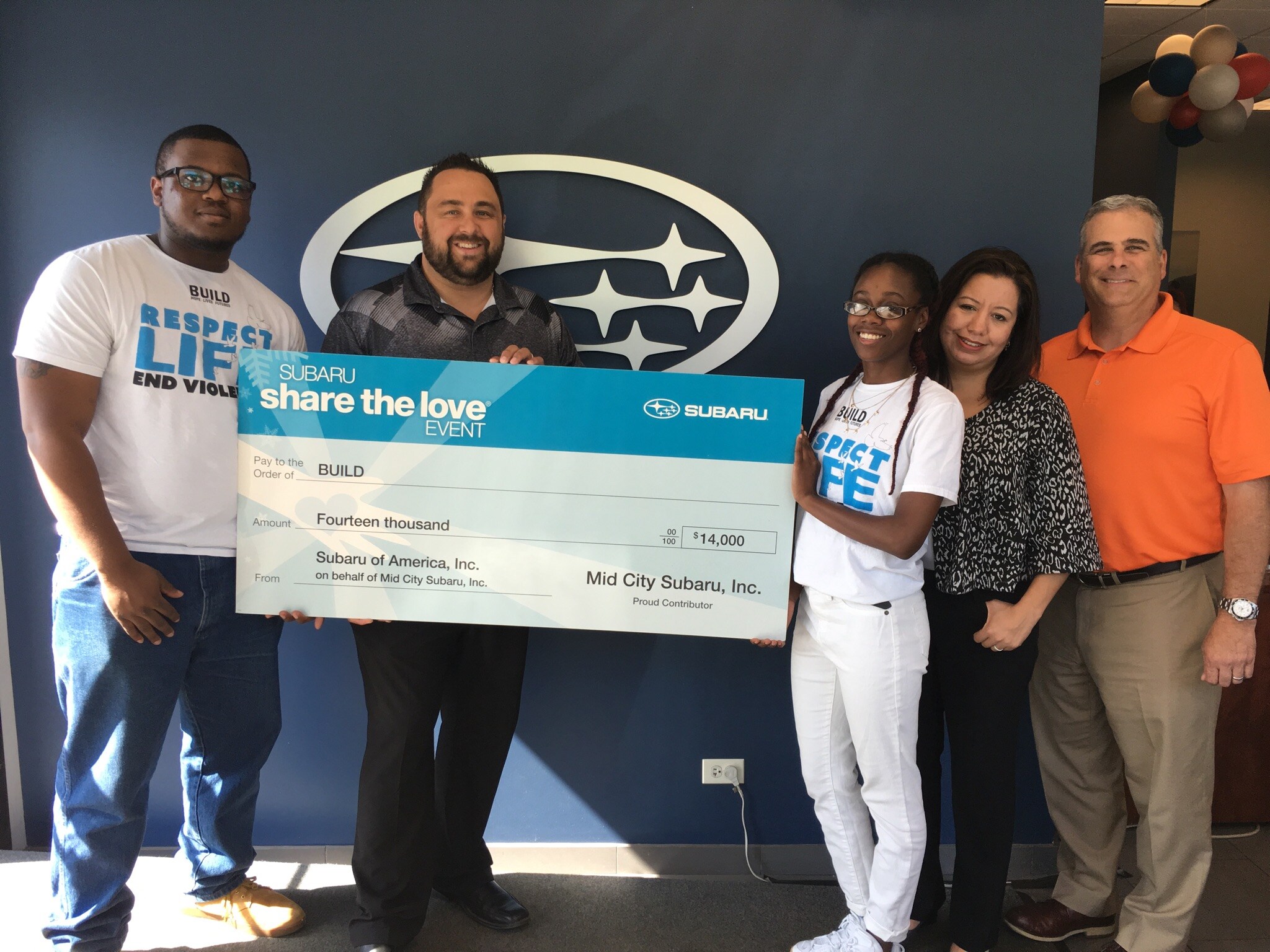 read more