The 2023 Subaru Love Promise Community Commitment Award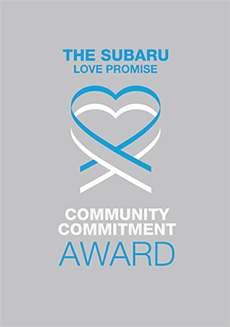 We've been nationally recognized for our dedication to our community and the Subaru Love Promise.
We're honored to receive the 2023 Subaru Love Promise Community Commitment Award. This award nationally recognizes Subaru retailers who are making the world a better place while demonstrating an outstanding commitment to supporting passions and causes in local communities. These efforts are focused in important areas such as the environment, community, health, education, and pets.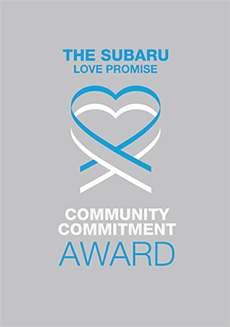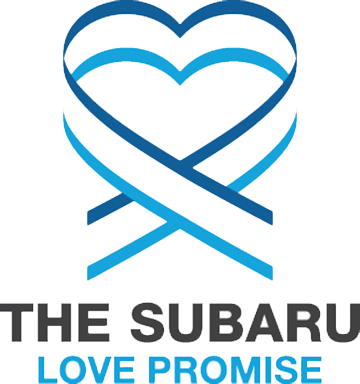 What is the Subaru Love Promise?
Subaru and our retailers believe in making the world a better place and the Subaru Love Promise is our vision of respecting all people. This is our commitment to show love and respect to our customers and to work to make a positive impact in the world.
How is Berman Subaru of Chicago dedicated locally to the Love Promise?
Our Love Promise can be seen in various partnerships with local charities and non-profits. We're grateful for the opportunity, not only to be a part of our community, but to serve it as well.
Dunbar Vocational Career Academy High School
Swedish Covenant Hospital
Love Promise Stories from Berman Subaru of Chicago
Subaru and Berman Subaru of Chicago believe in making a positive impact on the communities in which we live and work. We uphold that belief through our Love Promise Community Commitment. Every month, we select inspiring stories from customers and partners from around our area who strive to support our collective commitment and feature them here
Helping Anti-Cruelty Society Animals in Need - Rachel K
A few weeks back, we held an adoption event with Berman Subaru of Chicago and an incredible match was made! Jasper had been searching for his forever home for four months before this event. He put on his best tie in hopes that he would stand out to a potential adopter. Josh, a Subaru employee, came into work that day hoping to see Jasper. This pup impressed Josh with his playful energy and overall "good boy" demeaner! Jasper went to his forever home that day and we've gotten updates that he gets along very well with his canine sibling! We are so grateful for everything Berman Subaru has done to help us in our mission to build a healthy and happy community where pets and people thrive together. Berman Subaru not only hosted an adoption event, supply drive, and spread the word throughout the community, they also granted us funds to continue our lifesaving work. Thank you for your support of all underdogs and animals in need!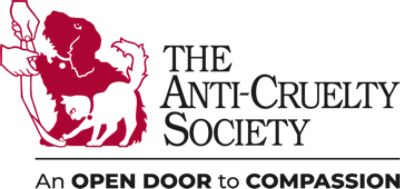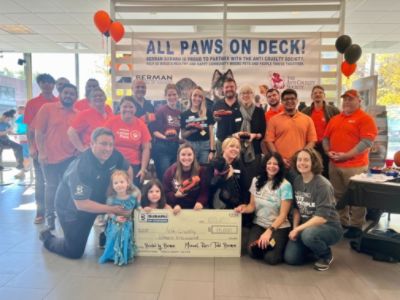 ---
Berman Brings Light to the Darkness of Cancer - Shelby W
On October 22nd, Berman Auto Group employees participated in the Leukemia & Lymphoma Society's Light The Night community walk event at Soldier Field in downtown Chicago. Light The Night brings together patients and their families, caregivers, and supporters in the fight against blood cancer. Berman continuously spreads awareness about the LLS mission, and we are so appreciative of their support. Throughout the Light The Night campaign, Berman raised funds online and through donations of car sales. Dollars raised for Light The Night help fund critical lifesaving and life-changing research, our financial aid programs, and patient education, treatment and care. We cannot do what we do without the support and partnership of Berman Subaru, so thank you!! As their first year, Berman raised $2,320 for Light The Night - incredible!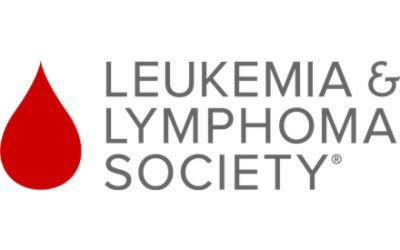 ---
Schurz High School Feels The Love - Dee B
On Wednesday, August 24th, only a couple of days into what was shaping up to be an exciting school year full of possibility, the Carl Schurz High School community was rocked by a tragic event near campus. The outpouring of support from the community was immediate and profound. The well being of our students was, and continues to be, our top priority. Many community members, families, and local businesses and organizations reached out with offers of mental health support, financial support, and food support for students. When Berman Subaru reached out to the Friends of Schurz organization to see how they could help, we realized that we not only needed to show love and support to our students, we needed to do something to show some love and support to the staff supporting those students. With that said, on Friday, September 23rd Berman Subaru delivered and served breakfast to 200 grateful and appreciative Schurz teachers and staff members. In addition to this loving and generous gesture, Berman also made a $500 donation to sponsor the Friends of Schurz annual fundraiser The Schurz Schuffle 5K, taking place on Saturday, October 22nd, 2022. This donation supports Friends of Schurz in its commitment to continue making an impact on the lives of all of the students and staff at Schurz High School. Thank you to Berman Subaru for being such a caring member of the community. We appreciate you!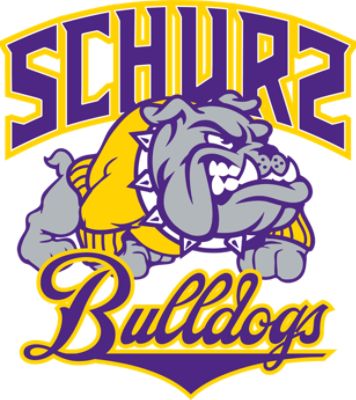 ---
Berman Provides Love and Hope to Cancer Patients - Shelby W
On June 9th, 2022, the Berman Subaru of Chicago team and myself had the pleasure of delivering 80 blankets and 25 arts & craft kits to the Swedish Covenant Cancer Center as part of the Subaru Loves to Care program. Patients also received personalized messages of hope written by the customers and staff of Berman Subaru like "Keep on the sunny side!", pictured here. These gifts of comfort and support show that there are so many people, even beyond the patient's family, friends and cancer care team that are thinking of them during their cancer journey and fighting for a world without cancer. Thank you to everyone at Berman Subaru and Swedish Hospital for not only a memorable day, but for supporting LLS' mission to cure blood cancer and improve the quality of life of patients and their families.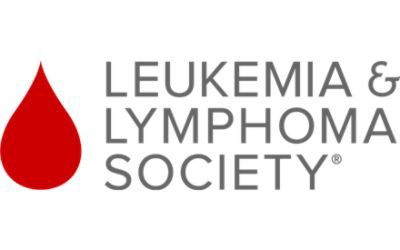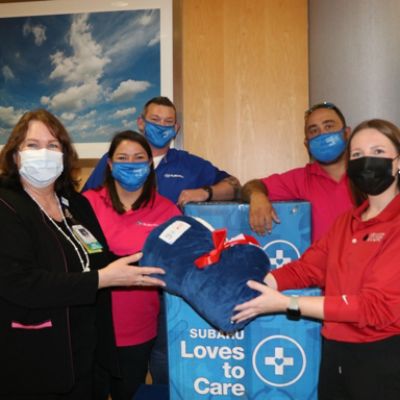 ---
1,842 Trees Planted! - Ashley L
We are grateful to be the recipient of a generous donation from Berman Subaru of Chicago. Through their contributions we will be able to plant 1,842 trees in North America. Reforestation work is important because it helps to rebuild forests after fires and floods, provide jobs for social impact, and restore biodiversity. At One Tree Planted we are dedicated to global reforestation, and it is because of donors and partners like Berman Subaru that we can continue doing great work!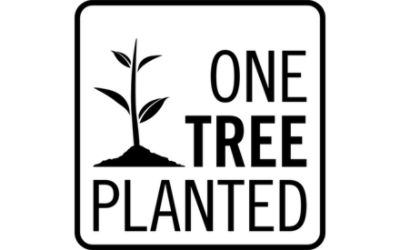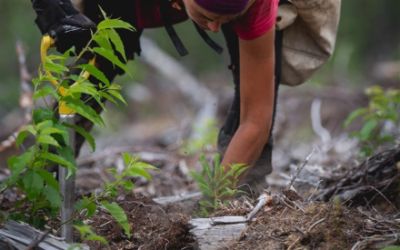 ---
A Foster Care Blessing -Thank you from Lydia Home! - Lydia H
Berman Subaru of Chicago has went above and beyond for Lydia Home Association! Donating over $60,000 from the Subaru Share the Love Event plus sharing our mission throughout their social media sites and truly treating Lydia Home like family. Because of Berman Subaru, we will be able to use these funds to care for our 39 residential foster children, find foster families, and ultimately make sure our kids are loved and safe. The foster care crisis is an ongoing battle and Lydia Home won't stop until every child in Chicagoland has a place to call HOME, just like we have done for over 100 years. Thank you Berman Subaru of Chicago for helping us stand up for our children and standing WITH us to keep furthering our mission!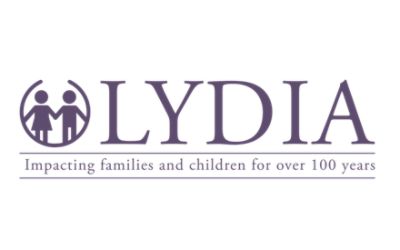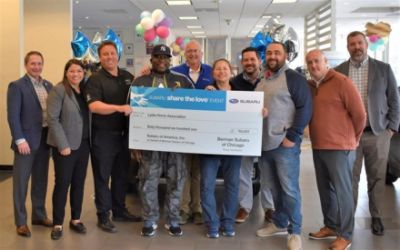 ---
Block Party Fun - Adrienne C
Berman Subaru has gone above and beyond to be a great neighbor for the 4000 and 4100 blocks of North Kilbourn in Chicago. They have been a major sponsor of our annual block party for years. They are always willing to sponsor a fun activity for the neighborhood children - such as an inflatable waterside or, most recently, a hands-on reptile show. Our block parties would not be as robust and fun without their support. Thanks Berman Subaru of Chicago!
---
Warm blankets just in time for Winter. - Andrew M
Thank you Berman Subaru of Chicago for donating these amazing warm blankets for our YMCA Irving Park residents just in time for winter. Our residents and staff would like to extend our sincere gratitude for assisting our residents in staying warm on these upcoming cold winter nights. The residents are already enjoying them and appreciate your generosity! Thanks again - YMCA Irving Park Housing
---
Dancing While Cancering - Berman Brings Smiles - Scott and Pammy K
A little under three years ago, my wife and I founded Dancing While Cancering. Created in memory of our daughter Maddie, Dancing While Cancering has one sole mission - to bring joy to the inpatient hospital experience for children with cancer. On the strength of community, family, and friends, our Chicago-based nonprofit now brings joy to children battling cancer at over 20 hospitals across the country. And because of Berman Subaru, we are now able to continue to fulfill our special mission for years to come. This past year, Berman Subaru selected Dancing While Cancering as their local charity for their annual Share the Love event. And because of their amazing team (and generous customers), they raised over $50,000 to bring smiles to the kiddos we support. Together, we are literally sharing the love where it is so desperately needed. Beyond fundraising, Berman Subaru literally brought us into the Berman Subaru family. On multiple occasions, we had the privilege of meeting with the sales and leadership team to share the story behind our special mission. To share the inspiration of our daughter, Maddie. And to share the love that she blessed us with. Equally special, the Berman family shared that love right back with us. We were blown away by their caring, thoughtful, and inspired nature...and their genuine wish to give back to the community as part of their work at Subaru. Thank you, Berman Subaru, for this charitable dance together. You are a blessing to the community. And we are proud to be honorary members of your team. With love,Scott & Pammy Kramer Co-Founders, Dancing While Cancering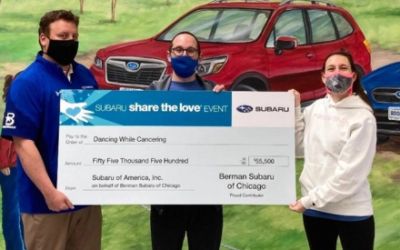 ---
Anthony Rizzo Family Foundation - Anthony R
Berman Subaru has been an incredible partner of the Anthony Rizzo Family Foundation. Donating $75,000 plus over the last few years their support has helped us provide direct monetary grants to families during their battle with cancer. Because of Berman Subaru we have been able to pay every day household expenses for families who has a child currently undergoing cancer treatment, including mortgages, groceries, car payments and childcare costs so parents can focus on being by their child side during their battle. When a child is diagnosed with cancer, a parent has to stop working to take them to dr. appts, hospital stays etc, and on top of hte reduced income the additional costs of staying at the hospital (food, parking, extra childcare for other children at home) adds up. We truly appreciate Berman's support, with their support we have been able to knock cancer out of the park. THANK YOU Berman Subaru for being a part of #TEAMRIZZO!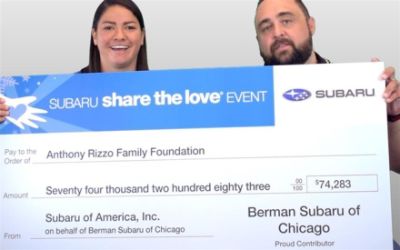 ---